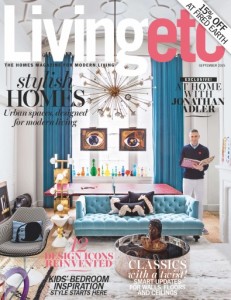 Introduction
Our website is a valuable resource for those looking to remain current and get the latest news on trends, culture and lifestyle as well as design inspiration and how to design guides.
Trends
As designers, a part of our job is ensuring that we are in touch with the latest design trends. Through years of experience, we know exactly how to take current trends and merge them with a client's personal taste to create an original masterpiece. Check back regularly to stay in the know, keep a finger on the pulse of new products and new design elements. Discover what's hot in the pages of magazines and what's topical at industry events, and get a front row seat to the hottest and latest design trends as soon as they emerge.
Culture/Lifestyle
As any true design aficionado knows, culture and lifestyle are a big part of design, each informing and shaping the other. As such, our online studio would not be complete without a look at the current happenings on the social scene in lifestyle and culture. Check back frequently for our reports and updates on the latest events with insightful commentary on food, art and local happenings peppered with observations on the role of design in the shaping of these events.